Welcome !
Providing narrow woven tapes, industrial fabrics, safety fabrics, filter fabrics & yarns for almost every application...
About Us
Kuneh Techniques
is a manufacturing company specialized in a variety of yarns, fabric and tapes. The Mumbai, Maharashtra (India) based company managed by
Mr. Parag J. Shah
, serves the rubber, tyre, belting, filtration, pharmaceutical, chemicals, cement and many more industries with its qualitative products and service.
Manufacturer, Importer, Supplier & Exporter
by nature, the
2006
establishment imports its products from
South Esat, Russia, Chine, South Africa, and Japan
markets and exports its products to
Sri Lanka, Japan, Africa, Europe and US markets.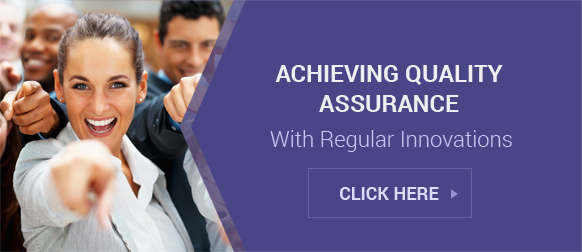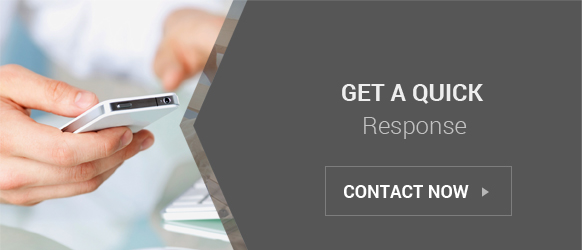 Our product line comprises Filter Fabric, Industrial Fabric, Safety Fabric, Narrow Woven Tape, Technical Textile Dipped Yarn, RFL Dipped Yarn, 1000D Polymer Yarn, etc. To serve the filtration requirements, we bring Special filter fabric with accurate particle size, operating temperature and chemical resistance. These filter fabrics are available in different fabric- nylon, cotton, polypropylene, fabric blend in spun/filament/mono filament form, and non woven. These fabric are used for making centrifuge bag, dust collection bag, anti-static filter bag, etc., and can also be used in industries, like chemical, pharmaceutical, metallurgical, dyes & intermediates, pigments, dairy & food products, oil, pesticides, petrochemicals, sugar, paint and varnish. We also cater to the customization demand for these filter fabric.

The safety fabrics are coated with rubber, neoprene, graphite, aluminum and fire retardant material; which makes it resistant to high temperature and ideal to be used for making oil rigs and welding blankets. We also provide safety belts, developed as per the specifications provided by the clients. These fabrics are unmatched in terms of quality, strength, and reliability.
As a leading manufacturer of Technical Fabrics, we are having technically qualified personnel to look after the technical requirement of the Parties & accordingly design the fabrics. We have German Dornier Rapier Looms in our factory at Boisar - Tarapur, Near Mumbai. This looms are modified for producing highly technical fabrics. We can produce fabrics maximum of 90" and length up to 1000 meters continues.

We can produce fabrics as per any stringent specifications given by party out of fine or the coarse Denier yarns in Mono-filament/ Multi filament or Spun yarns. We not only produce fabrics out of Cotton, Polyester, Nylon, Glass, Rayon, etc. But we also produce High Temperature & High Tensile application fabrics such as Carbon fabrics.

We also have state of art Narrow webbing plant having all facility to convert yarns into finish tapes in various, designs, colours, width, thicknesses etc.

Why Kuneh Techniques?

Proven track record of successful order completions
Rich industry experience
Availability of adequate resources
Products at reasonable prices
Timely delivery of orders, whether big or small
Fabric available with exact specifications desired
Availability of fabric in different lengths, thicknesses & weaving patterns
Quality
Quality, reliability, techniques and strength are few striking features of our fabrics. We are continuously working to provide customers with the best quality products. We are providing yarns & fabrics in different lengths, finishes and colors.
We design & produce Fabrics on the basis of samples (either Indigenous or Imported) / specification. During the production of Fabrics below factors are taken into consideration:
Adhesion

Breaking Strength

Elongation at break Or Elongation at particular Load

Grammage

Micron Size

Porosity

Temperature bear-ability

Thickness
By considering the above points during the manufacturing process helps us in minimizing the risk of trial & error based production. With our immense experience, we made required improvements where ever needed.
What We Offer?
The company deals in a variety of products, from yarn, fabric to tapes. The complete range is listed below:
Narrow Woven Tape
Industrial Fabric
Safety Fabric
Filter Fabric
Technical Textile Dipped Yarn
RFL Dipped Yarn
Nylon 6
Nylon 6.6
1000d Polymer Yarn
Nylon Tape
Nylon Tape Roll
Wrapping Tape
Production Plant
We have a well facilitated production plant with monthly production capacity of 3 Lakh meter, which can be further increased. The narrow tapes are manufactured in in-house needle loom plant, outfitted with machinery, like:
Warping machine
Weaving machine
Finishing machine
Roll-winding machine
All our products are developed to client specifications, including any length, technology and material.
Latest Trade Offers
Our company is amongst the most preferred firms which deal in the Manufacturer & Supplier a broad gamut of Conveyor Belts Fabric in Mumbai, Maharashtr..
We have gained gratitude for Manufacturer & Supplier a distinct assortment of Industrial Rubber Hoses Fabric in Mumbai, Maharashtra, India. Apart from..
KUNEH TECHNIQUES
A-208, Parijat, Behind Hsbc Bank, L.T. Road, Borivali (West), Mumbai - 400092, Maharashtra, India
Phone :+918068341646
Mr Manisha (Executive Marketing )
Mobile :+918068341646